Kara K. Lyons (formerly Kara M. Kelley), PsyD
Licensed Psychologist, Clinical Neuropsychology
Director of Neurocognitive Consultants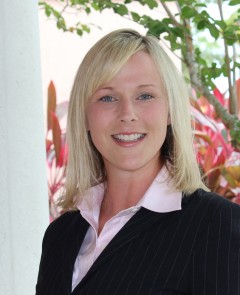 Dr. Kara K. Lyons is the Director of Neurocognitive Consultants. She holds a doctoral degree in clinical psychology with additional postdoctoral training in neuropsychology. Dr. Lyons has received intensive training in developmental, psychoeducational, and neuropsychological assessment across the lifespan. She gained additional experience at Baylor University Medical Center and Lewisville Independent School District focusing on neuropsychological assessment and neurocognitive rehabilitation of children with traumatic brain injury, anoxic insults, and various other medical conditions. She also transitioned patients to appropriate school placements and developed educational interventions. Dr. Lyons subsequently practiced at the University of Miami assessing and assisting children with Autism Spectrum Disorders. She also worked in a neuropsychological private practice setting and was involved in several civil and federal forensic cases. Dr. Lyons then transferred to Arnold Palmer Hospital for Children and co-founded the Pediatric Neuropsychology Specialty Clinics in Orlando and Melbourne.
In addition to specialized training in neuropsychology, Dr. Lyons has particular expertise in the assessment of infants and children with developmental delays and general medical conditions. She performed infant and early childhood screenings for Joe DiMaggio Children's Hospital as well as University of Miami's Success by Six Program, More Than Words Program, and Autism Spectrum Assessment Clinic. She also worked at UM performing assessments of infants and children at-risk for autism spectrum disorders (ASDs) and coordinated research exploring the developmental trajectories of this population. Dr. Lyons is certified as a research-reliable administrator* of the Screening Tool for Autism in Two-Years-Olds (STAT), the Autism Diagnostic Interview (ADI), and the Autism Diagnostic Observation Schedule (ADOS). Additionally, she is an invited trainer facilitating the use of these measures in international research and clinical trials.
Throughout her work, Dr. Lyons has reviewed grants for Autism Speaks, prepared publications, taught college courses, and supervised students in assessment procedures. She has been involved in various research projects and has facilitated research related to ASDs at Vanderbilt University, University of Massachusetts Boston, Nova Southeastern University (NSU), and Florida International University. She is currently involved in projects at NSU examining vision testing and yoked prism prescribing in patients with ASD. Dr. Lyons also continues participating in pharmaceutical research and clinical trials while directing Neurocognitive Consultants.
For a complete review of her vitae, please click here.
Contact Dr. Lyons at kara@neurocogconsultants.com
By telephone 954.306.8819
* Please read our Frequently Asked Questions page for more information.