Robyn J.Cohen, PhD
Developmental Neuropsychologist,
Partner – Orlando Neurocognitive Consultants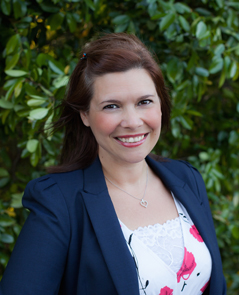 Dr. Robyn J.Cohen, PhD is a clinical neuropsychologist specializing in the evaluation of children and young adults. She holds a doctoral degree in clinical psychology with a concentration in neuropsychology obtained from Rosalind Franklin University of Medicine and Science in North Chicago, IL. Her internship was completed at the University of Miami in Pediatric Rehabilitation and Neuropsychology. Her post-doctoral fellowship was completed in general clinical neuropsychology under the supervision of Dr. Patrick Gorman in Winter Park, FL. Prior to obtaining her doctorate Dr. Cohen graduated Magna Cum Laude from Rollins College in Winter Park, FL. She became a certified behavior analyst upon graduation from Rollins and worked extensively with children and adults with autism before entering graduate school. At Rosalind Franklin she was awarded the Christine Lauro Award for excellence in the research and practice of psychology. Her dissertation and publications have primarily focused on the neurocognitive correlates of obsessive compulsive disorder.
Dr. Cohen has received intensive training in developmental and neuropsychological assessment across the lifespan. She also has extensive experience in residential settings with dually diagnosed patients and has conducted research and treatment with juvenile and adult sex offenders. After completing her post-doctoral fellowship, Dr. Cohen started the pediatric neuropsychology service line at Arnold Palmer Hospital for Children in 2010. She was promoted to department chair in 2013 and transitioned to private practice in 2015. She remains on medical staff at Arnold Palmer Hospital, retaining privileges within the Orlando Health system. Dr. Cohen's evaluation expertise covers the areas of brain injury, epilepsy, ADHD, Autism Spectrum Disorders, learning disabilities, and other neurologic or psychiatric disorders. With regard to treatment, Dr. Cohen's experience is in the areas of OCD, anxiety disorders, and impulse-control disorders.
For a complete review of her vitae, please click here.
Contact Dr. Robyn Cohen at cohen.neurocog@gmail.com
By telephone: 407.920.8321
* Please read our Frequently Asked Questions page for more information.