Robert E. Cohen, PsyD, ABPP
Board Certified Rehabilitation Psychologist, Clinical Neuropsychologist
Partner – Orlando Neurocognitive Consultants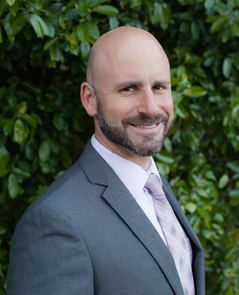 Dr. Robert E. Cohen, PsyD, ABPP is a clinical neuropsychologist specializing in the evaluation of adults and geriatric patients. He is board certified in Rehabilitation Psychology through the American Board of Professional Psychology (ABPP). He holds a doctoral degree in clinical psychology obtained from The Chicago School of Professional Psychology in Chicago, IL. His internship was completed at the North Chicago VA, where his training included neuropsychological evaluation of veterans and treatment of PTSD. His post-doctoral fellowship was completed at All Saints Hospital in Racine, IL where he obtained training in health psychology, rehabilitation psychology and neuropsychology. Dr. Cohen began his career in Kenosha, WI working with a neurology group until his relocation to Orlando, FL in 2005 to re-start the neuropsychology service line at Orlando Health. In 2010 he was promoted to department chair at Orlando Health and served in this role until 2014 when he was invited to head the neuropsychology department at Compass Research in Orlando, FL. Though currently in private practice full-time, Dr. Cohen continues to contract with Compass Research to study treatment outcomes in Alzheimer's disease. He also retains privileges within the Orlando Health system and contracts with Major League Soccer serving as theteam Neuropsychologist for the Orlando City Lions. He also serves as the Clinical Director of the Orlando Branch of Neurointernational, an organization aimed at the rehabilitation of severely brain injured patients.Dr. Cohen specializes in the evaluation of brain injury, stroke, dementia, PTSD, ADHD, Autism Spectrum Disorders in adults, epilepsy, and other neurologic and psychiatric disorders.
For a complete review of his vitae, please click here.
Contact Dr. Robert Cohen at cohen.neurocog@gmail.com
By telephone 407.920.8321
* Please read our Frequently Asked Questions page for more information.